I really really love New York. It really is my favorite city. I only wish I would have had more time to enjoy the actual city.
I had a wonderful time at BlogHer '10 and really have no idea where to begin with my recap of an amazing 3 days. So, I guess I will just do it in the order it happened.
Once I made my way through the check in line and got my registration packet and bag of initial swag, I headed to my room that I shared with
Lolli
and
Safire
. I really lucked out when it comes to roommates. Neither of them were party animals and neither of them were home bodies. We had a great time getting to know one another and we got along great. (Even had similar bedtimes).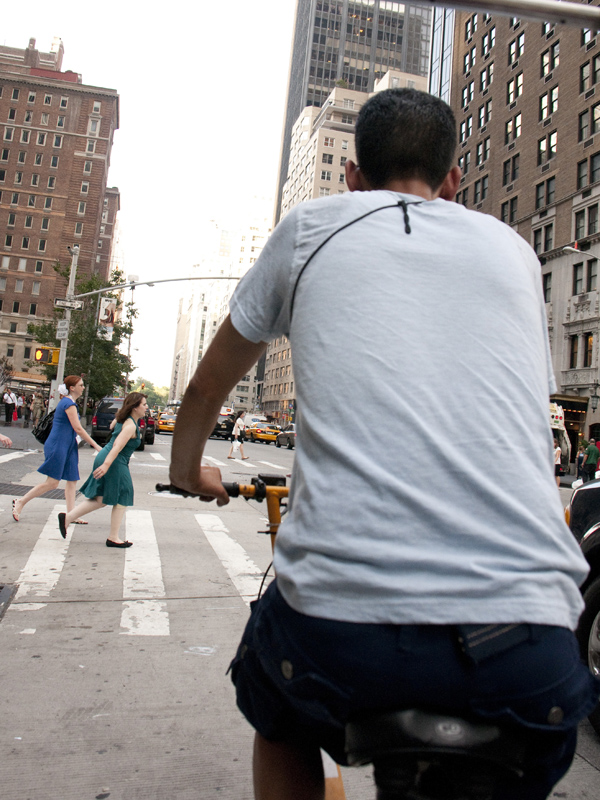 My first night was filled with a couple of great parties and my first ride on a rickshaw. The first party I got to go to because Lolli and Safire were given an award. They submitted an absolutely hilarious
video
of them washing their hair with
Seed's
shampoo bar. The party was at this cool little bar and they did a very nice job of presenting their business plan and getting everyone excited about their product. By the way, their lotions smell amazing.
CraziBeautiful
put on a great party. They had NuSkin doing galvanic spa facials and there was a make-up artist doing Luminess Air Brush make-overs. Oh, wait, that was me. Their make-up artist was only contracted until 6:30.
Joanie
taught me how to do it and the next thing you know, I was the make-up artist.
Stephanie
took a bunch of pictures, so I'll need to get those from her at some point. It was a great time to visit with a bunch of other bloggers and get to know them. All of the ladies did an amazing job and gave an incredible swag bag that included some great NuSkin products and a Luminess Air Brush. I also loved getting to know all of the CB girls. If you ever get a chance to go to an event by CraziBeautiful, you should totally do it.
I headed over to the end of the People's Party but actually totally missed it. Lolli was sweet and got me a tutu for the 5K since I forgot mine.
Friday morning started really early with the Tutu's for Tanner 5k. Oh no, I so did NOT run. We had a great time walking and getting very interesting looks and comments from people on the street.
During the day we went to sessions and explored the expo center. The sessions were great and it was really fun hooking up with some cool companies that are very pro- bloggers. I was seriously amazed at the products that they were showing and giving to the bloggers.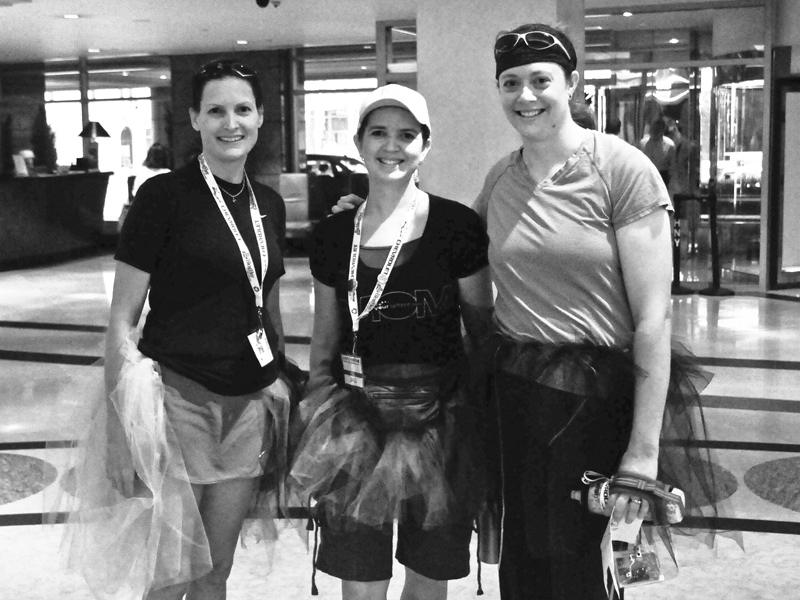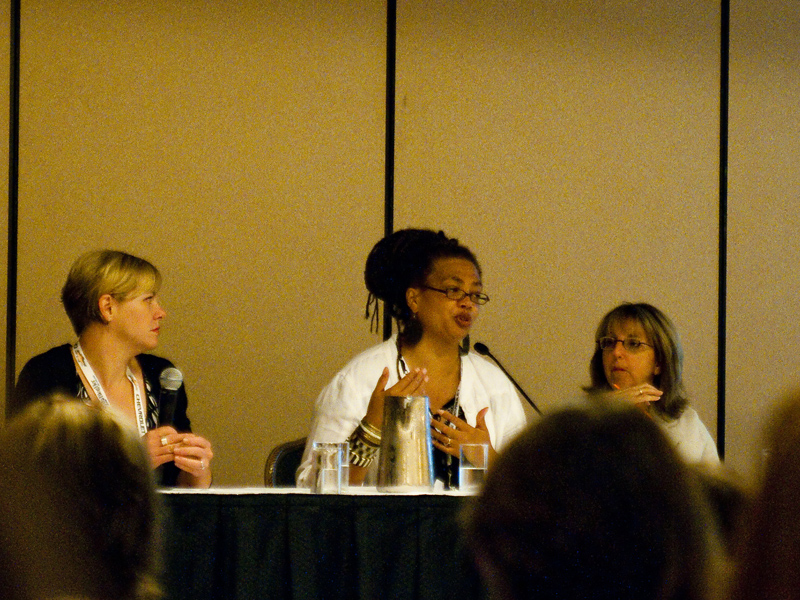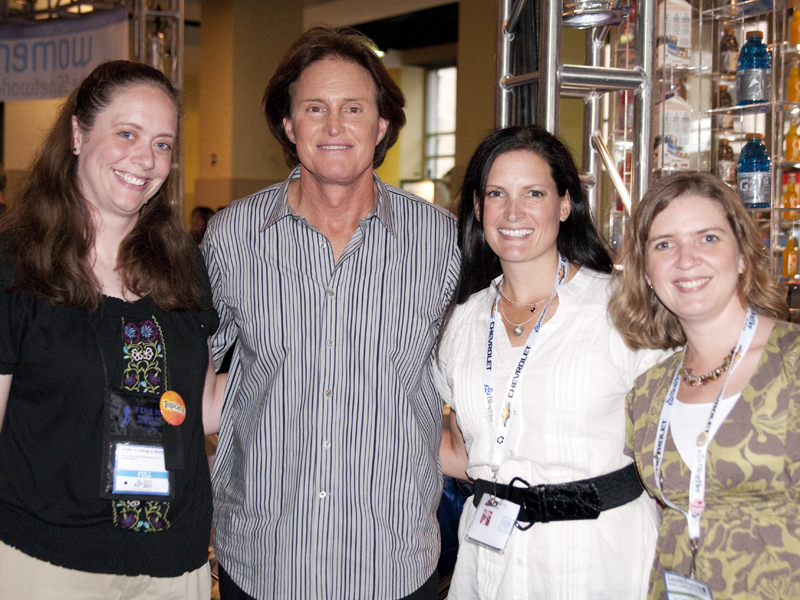 During the expo I met Bruce Jenner, Mrs Potato Head, Ronald McDonald,
Veronica Webb
, and my photography hero –
Susan Stripling
. I spent about 20 minutes visiting with Susan about photographing her kids doing dance performances. We talked about life and her busy schedule. She was very very gracious and sweet.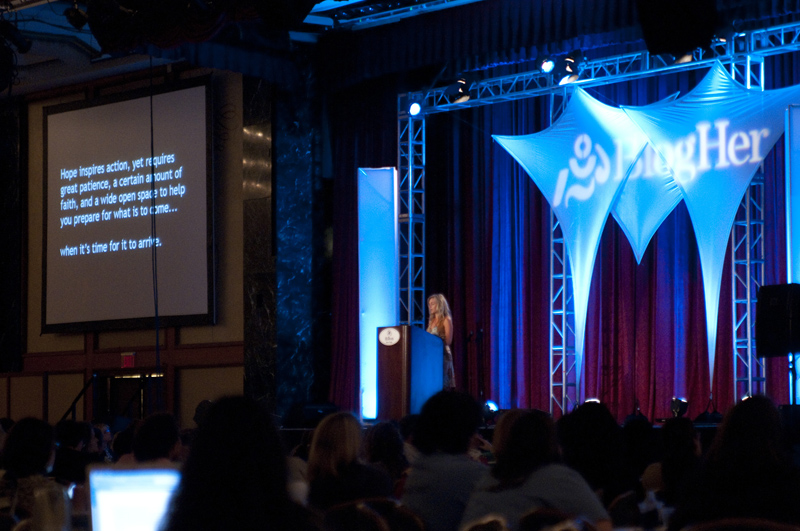 The last night of BlogHer was spent at a very very cool party.
E.L.F
and XBox invited a group of bloggers to the new E.L.F. show room. We got to demo the new XBox dance game and the Adventure game. They are really great games that don't even need a remote. I loved the dance game. Which was obvious because I danced a lot of dances. Oh, and I won a $500 gift card to Talbots!
After the party we went and figured out how to pack all of our stuff. (Which I ended up having to redo at the airport).
Then we went down to the CheeseburgHer party. I danced briefly with
Alexis
,
Jenny
and
Carina
. I'm glad I got to spend some time with a few of the local bloggers. My roomies and I hung out in the hall with
Stephanie
and
Taunie
for a while and just chatted. It made for a relaxing end of the conference.
I returned home from BlogHer feeling inspired and motivated and VERY tired.
A few collages…