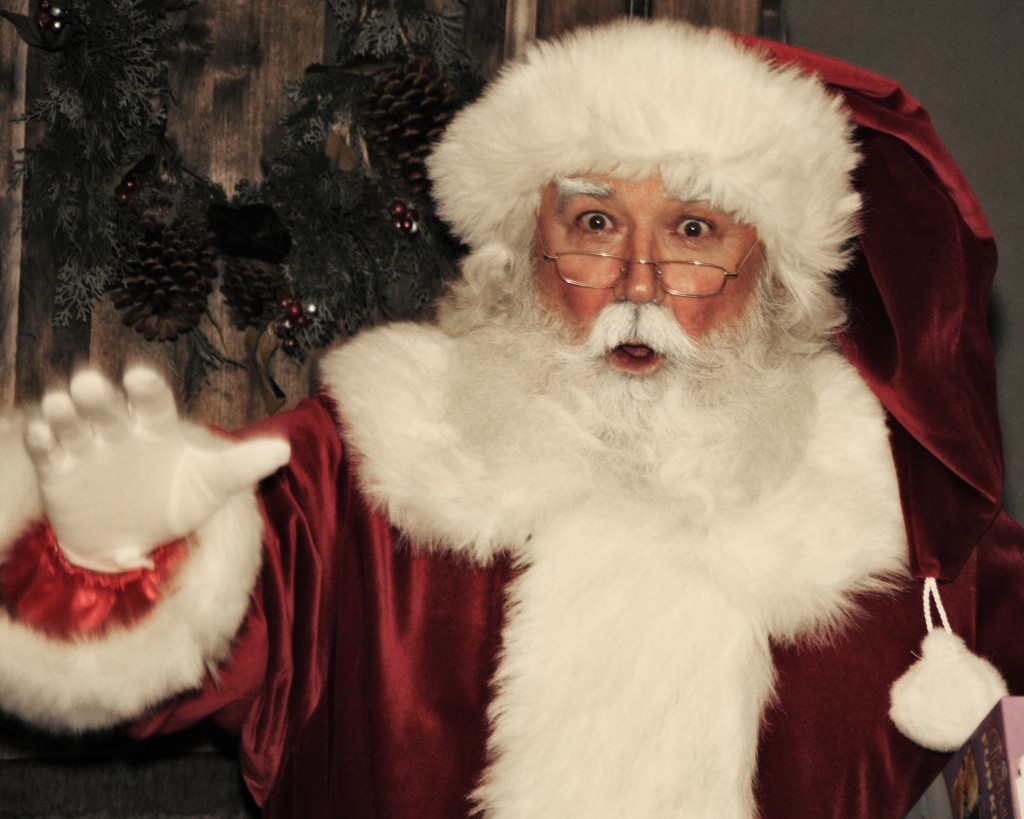 When I was a little girl, Santa came to visit us on Christmas Eve. He would bring us our Christmas PJ's and we'd all get to sit on his lap. It was always a wonderful time and we were always so excited when he'd show up. Some years it would be right after we finished acting out the Nativity or other years he'd come just as everyone was packing up to go home. But we always knew he'd come and we were always very excited about it.
Then one year, a dear friend from the neighborhood died. Santa didn't come after that. Instead there was just a knock on the door and a bag full of presents was left on the door step. Getting our Christmas PJ's was still fun and a tradition that has continued for many years, but it just wasn't quite the same.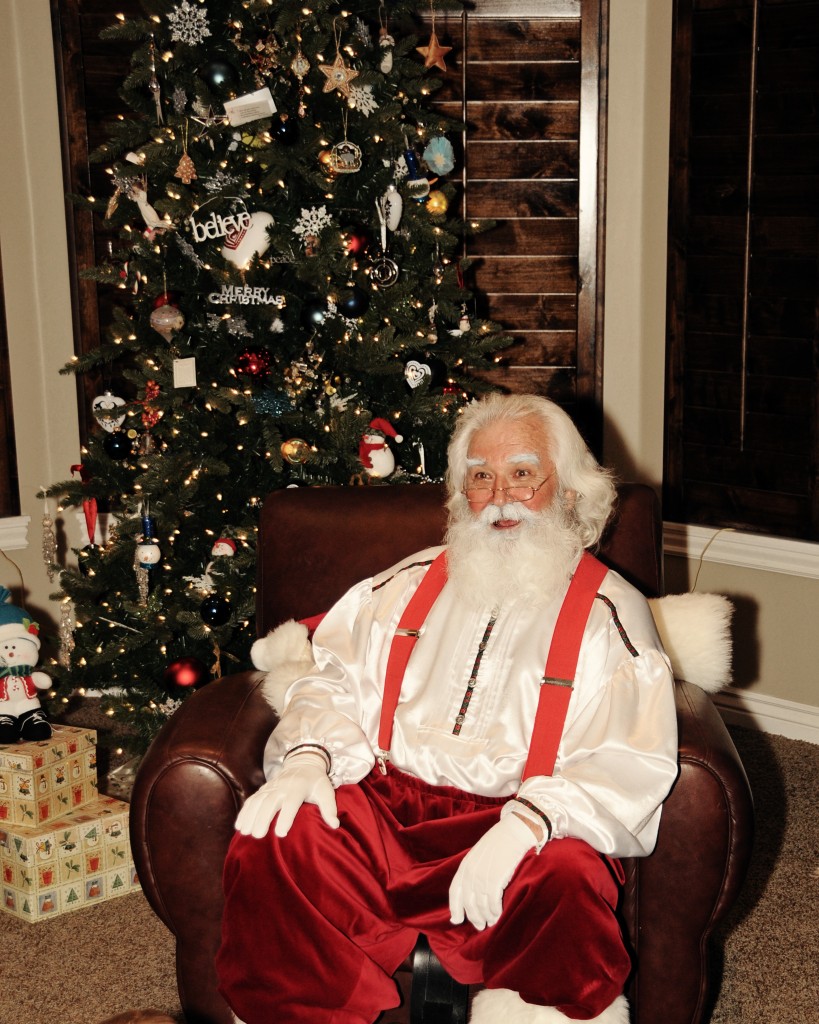 This year, my sister called me and said she had some great news. Santa's niece had called her and asked if Santa could come over to her house on Sunday for some pictures. Of course she said yes and extended the invitation to us. We were so excited. For days the girls talked about how the "REAL" Santa was coming to Aunt Kat's on Sunday. They told their teachers at church that Santa was coming that night and how excited they were. Kat had kept it a secret from the boys, so the girls were put to quite the test to see if they could keep a secret.
During the prayer before dinner, Ivy blessed that they could have a fun time, and then she paused… for a very long time. The adults were all worried that she might finish the sentence with "A fun time with Santa". She broke her pause and said "a fun time playing with each other". We all sighed in relief as she passed the biggest test of secrecy in her nearly 5 years of life.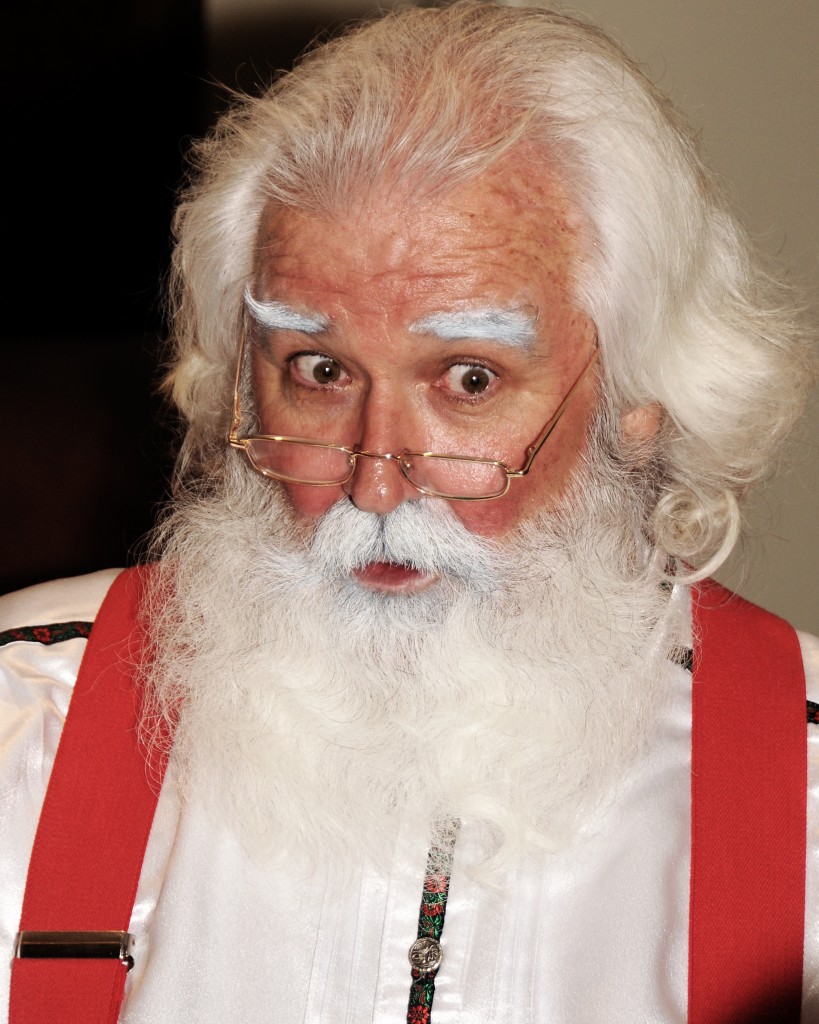 Santa was AMAZING. He told stories about how Santa came to be. There were carols sung and jokes told. Poor little Ivy nearly cried though. He asked each of the kids what they wanted for Christmas. When she said that she wanted a make-up kit, Santa said, "Why on earth would you want a make-up kit. You are such a pretty little girl without it. You don't need any make-up." I watched her get her I'm-not-going-to-cry-face as she fought back the tears. Santa saw the look as well and said he'd see what he could do. So, I guess my 4-year-old will be getting
make-up
for Christmas. (On a side note, I really hate the play make-up. It is greasy and ugly. Why can't
E.L.F
. release some children's play make-up that isn't greasy or gross colors. Kids have just as much fun with pretty colors and powders as they do fluorescent pinks and purple greasy make-up that ruins clothes or furniture).
Santa even had every adult sit on his lap to tell him what they wanted for Christmas. Me? I want my girls to be happy. That's the only thing I want that constantly weighs on me.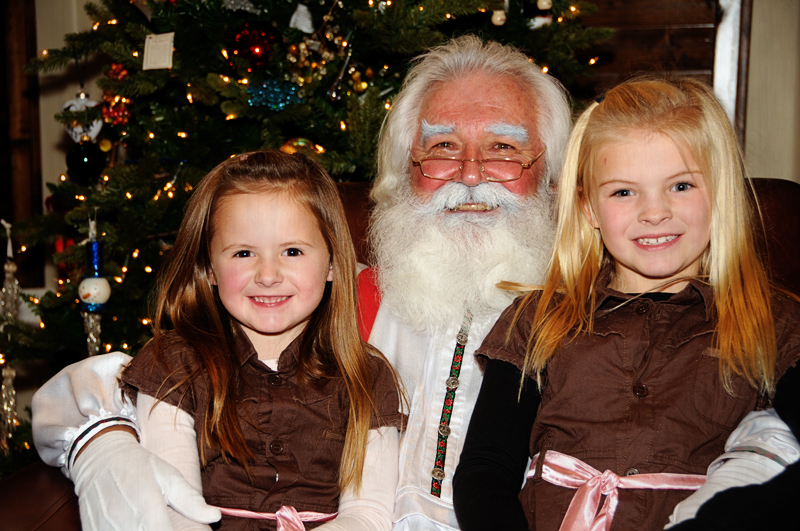 At the end of the night, Santa sat all of the kids down and talked to them about the true meaning of Christmas. He reminded them that Santa is fun but that Baby Jesus is the reason we have Christmas. It was the perfect way to end a very fun night.
By the way, if you are looking for a great Christmas movie to watch with your family, I would highly recommend "
A Christmas Story
" and I'm not referring to the one where Ralphie sticks his tongue to a pole. This Christmas Story is about an orphan in Finland named Nicholas. It was a beautifully done, tear-jerking, heart-warming Christmas story. We watched it the other night and both girls have brought it up several times since.