Birthdays we like to make special and we seem to gravitate towards our own traditions. One thing that is fast becoming a tradition is going to a tepan restaurant for each of the kids birthdays. We went a few days early for Jade's because we were able to have both sets of grandparents join us.
This time, I brought my good camera with me and I wasn't afraid to pull it out.
Here are some of my favorite things about Tepanyaki….
The onion volcano that turns into a choo choo train (complete with the conductor/chef's whistle).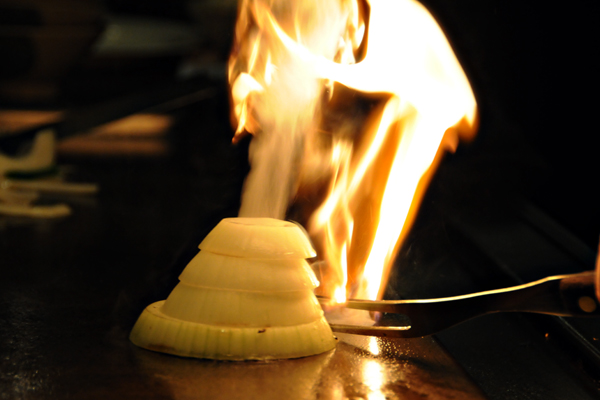 Large shrimp and extremely tender filet – cooked rare, of course. (Soapbox – for those of you that cook your steaks well done or even medium well, you are losing so much of the flavor and you are making your meat tougher. Please, next time you go to a restaurant ask for medium rare. If you don't like it, they'll throw it back on the grill for you. Stepping down now).
The chicken is usually my least favorite – but when you do the feast for two, it comes with chicken. (Yes, the feast for two feeds all 4 of us and we buy and extra soup and salad for the girls to share).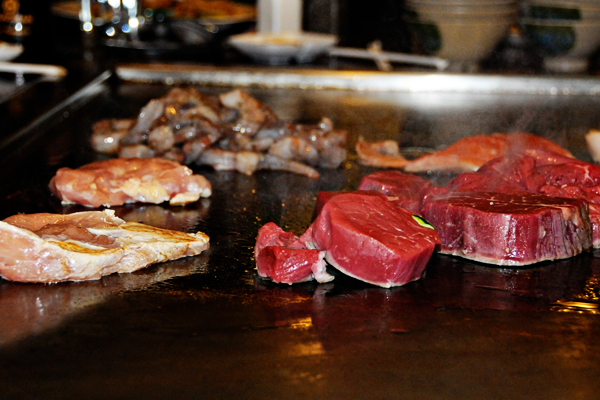 Two girls who cleaned their plates get to enjoy the complimentary birthday ice cream. And as a mom, I couldn't have been more happy than when they shared it nicely and never complained or pushed the other out of the way.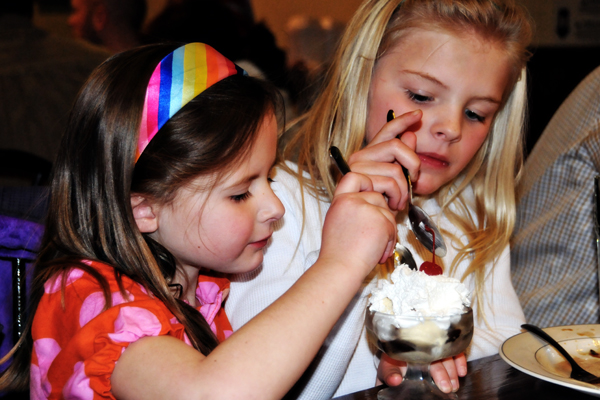 It was a very fun night. The only down side of a tepan restaurant… it is really difficult to have a conversation with the rest of the group. The fans are loud and the tables are large.
Birthday celebration #1 for Jade – done. Next we have a field trip, treats and school, treats at the gym, and a party. Phew – being 8 is a big deal.