Growing up in Utah County, there were many nights that the teenagers or college students would hike to the Diamond Fork Hot Pots or go to the hot springs in Midway. I never actually went to the ones up Diamond Fork, but I did visit the ones in Midway. Now that I've been to Diamond Fork, I'm looking forward to going again.
On our way up, the girls were talking to Grandma about doing a night hike again. (As part of Camp Grandma, they did a night hike up by the Y). They loved the stars, the moon, Harry's shoes that blink. Plus I think they enjoy the cooler temperature.
I said, "This hike is a pretty popular night hike."
Ivy said, "This is NOT a night hike. Night hikes are at night. When it is dark."
I'm pretty sure there was a bit of a "Duh" that followed that sentence.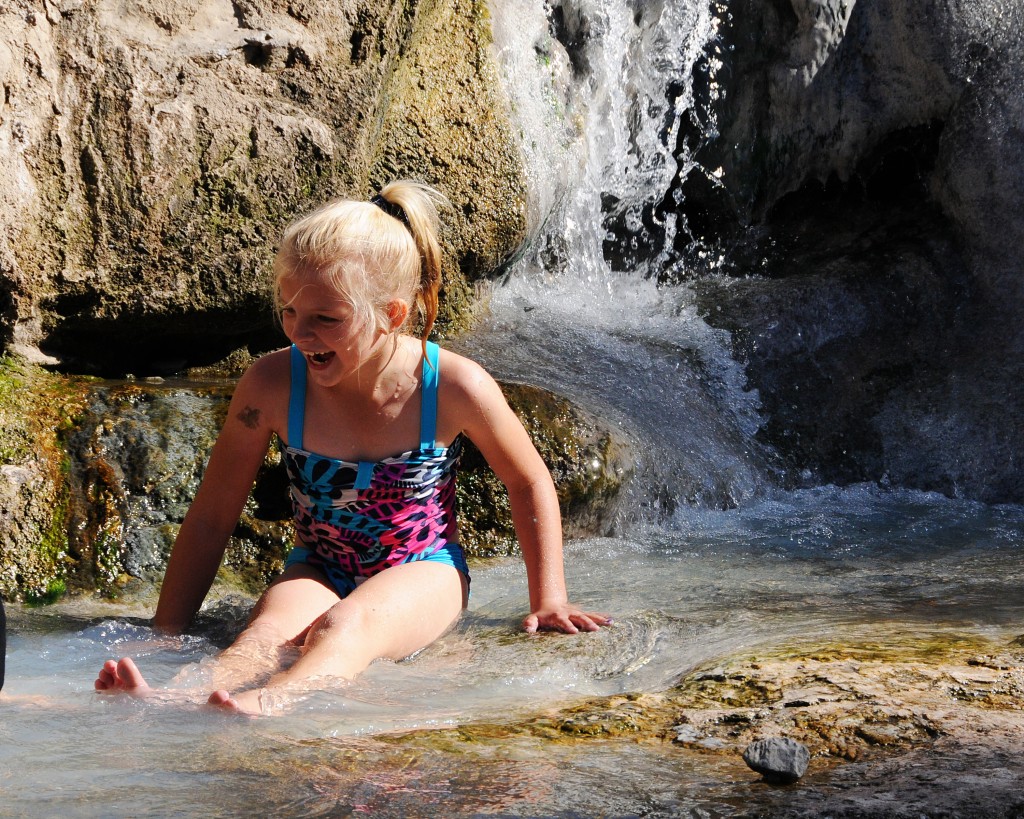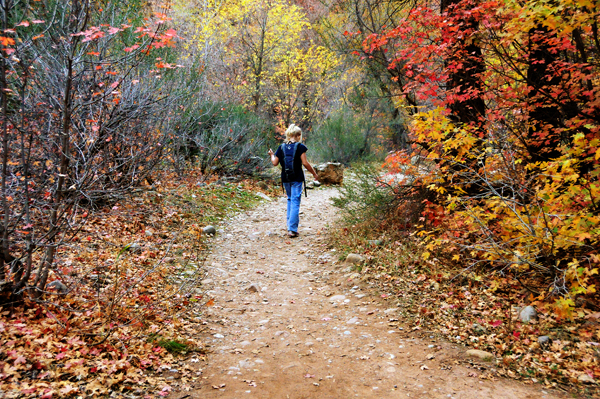 The hike was gorgeous. I think we made it up during the prime of the autumn leaves. Plus the temperature was perfect. Not real hot, but warm enough that the kids weren't freezing when they got out of the hot springs. Ivy hated the hot springs cause they were slimy. Jade and the boys LOVED the hot springs and could have stayed in them for hours.
On our way down from our hike we passed many people headed up for an evening at the hot springs. I was surprised at the amount of alcohol that was being carried up the mountain. I felt sorry for the few families we passed that were heading up for some fun family time.
The hike was a little over 5 miles, with only a slight incline. All four of the kids had an easy time. It was a little long and they each took a few breaks here and there. Fortunately there was a great spot for a break right after a bridge (about 3/4th's of the way through the hike).
It is definitely a hike worth doing for anyone in the area. In fact, it is even worth a bit of a drive.