For the past 30 plus years, my dad has been an educator, a coach and an athletic director. 30 of those years were spent at 1 high school. After many years of service, he has received a really cool recognition. Westlake High School named their football field after my dad.
The Governor, Gary Herbert, had the honors of making the announcement and presenting him with a plaque. It was an absolute surprise for him. He had no idea that my brother was flying my mom home, nor did he know why any of us were there.
My mom wrote an amazing and brief biography about him. I thought I'd like to share it with you…
LOU ANDRUS was raised in Salt Lake City, the second of six children.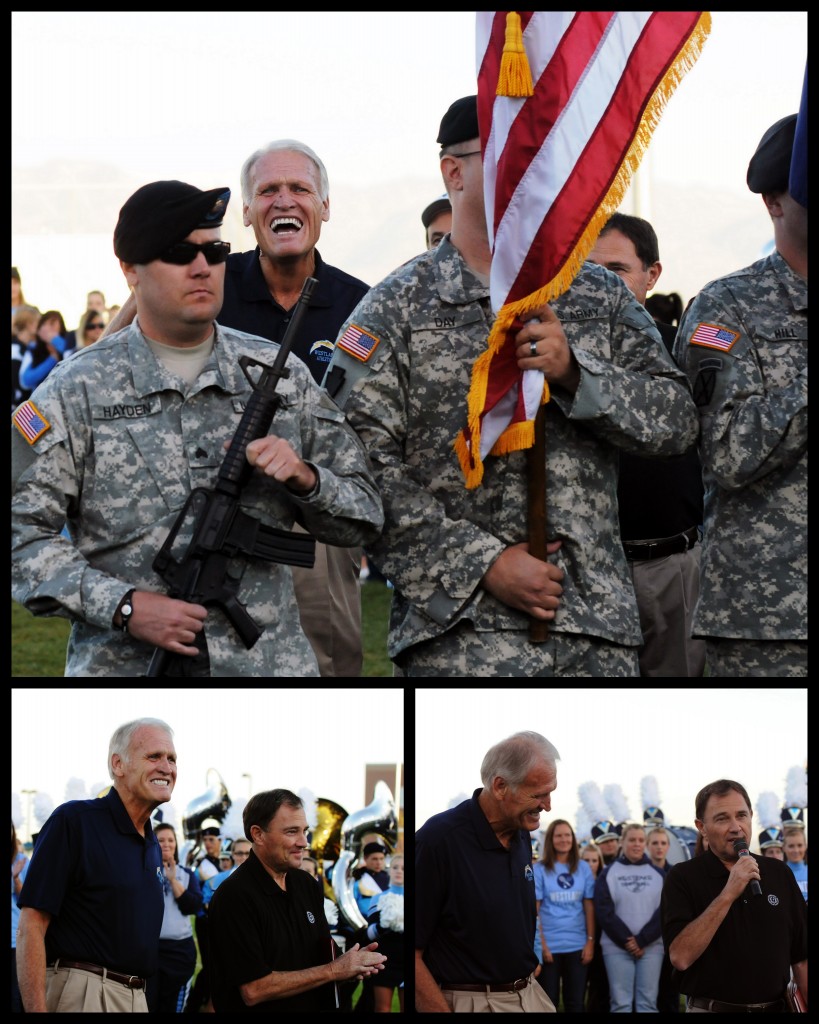 He attended Granite High School where he earned 10 varsity letters in Track, Basketball, Baseball and Football. Lou received All-State honors in Football and Track. Lou turned down an offer from the New York Yankees to attend BYU on a Track and Basketball Scholarship. In 1962 he was the Conference High Jump Champion and competed throughout Europe with BYU's team. Midway through his college career, he switched to playing football for his old Granite High coach, LaVell Edwards. Lou played Offensive Guard, Tackle, Defensive End, Safety and Tight-end for BYU.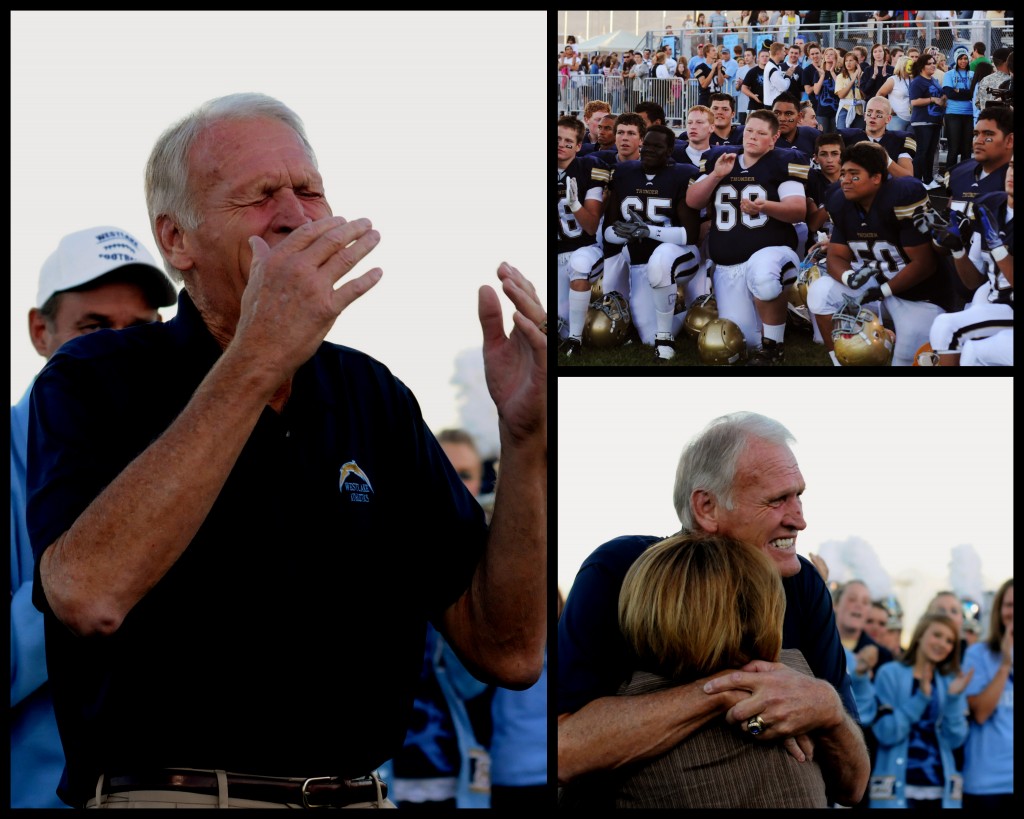 Lou accumulated six varsity letters at BYU and was a member of the 1965 WAC Football Championship team. He received a B.S. and M.S. Degree in Education from BYU.
Drafted by the Denver Broncos, Lou earned a starting position as a linebacker and later played tight-end and center for the Winnipeg Blue Bombers in the CFL.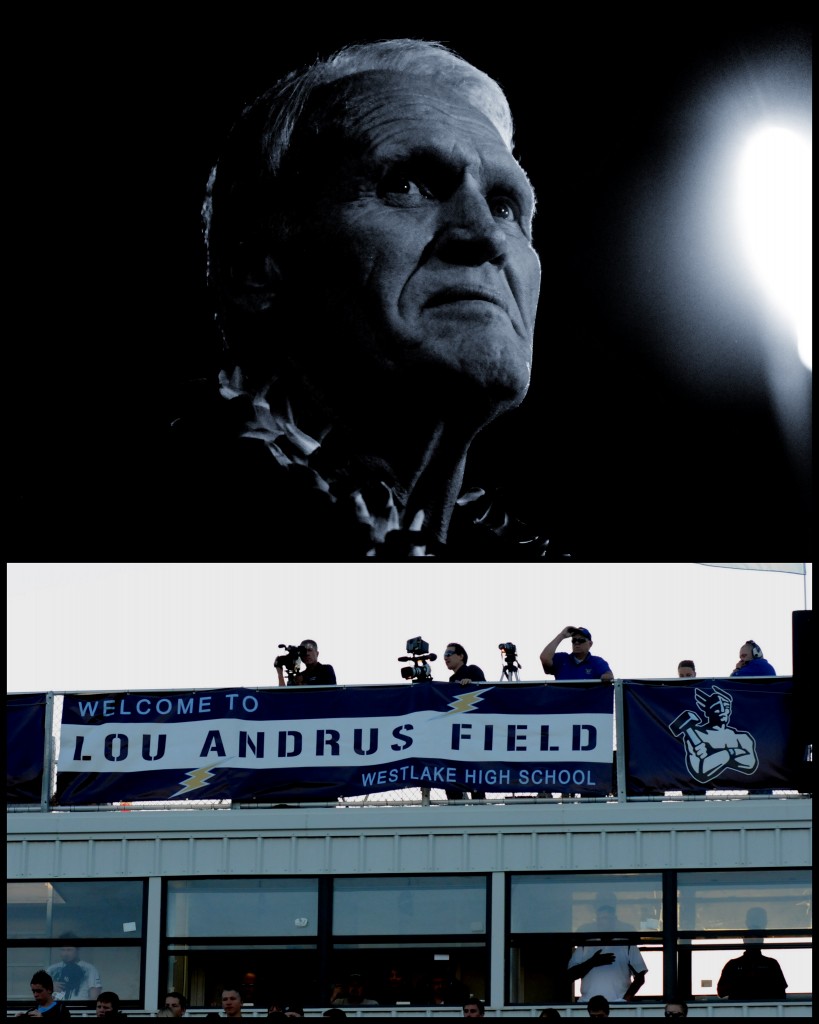 In 1972 Lou began 30 years of teaching and coaching football, basketball, track, and golf at Lehi High School. A highlight of his coaching career came in 1980 when Lehi won it's first State Championship in Football and Lou was named the 2A Football Coach of the Year. His track teams were Region Champions from 1977 through 1984. While Lou coached at Lehi High School, 25 football players received All-State honors and there were 20 individual State Champions in Track.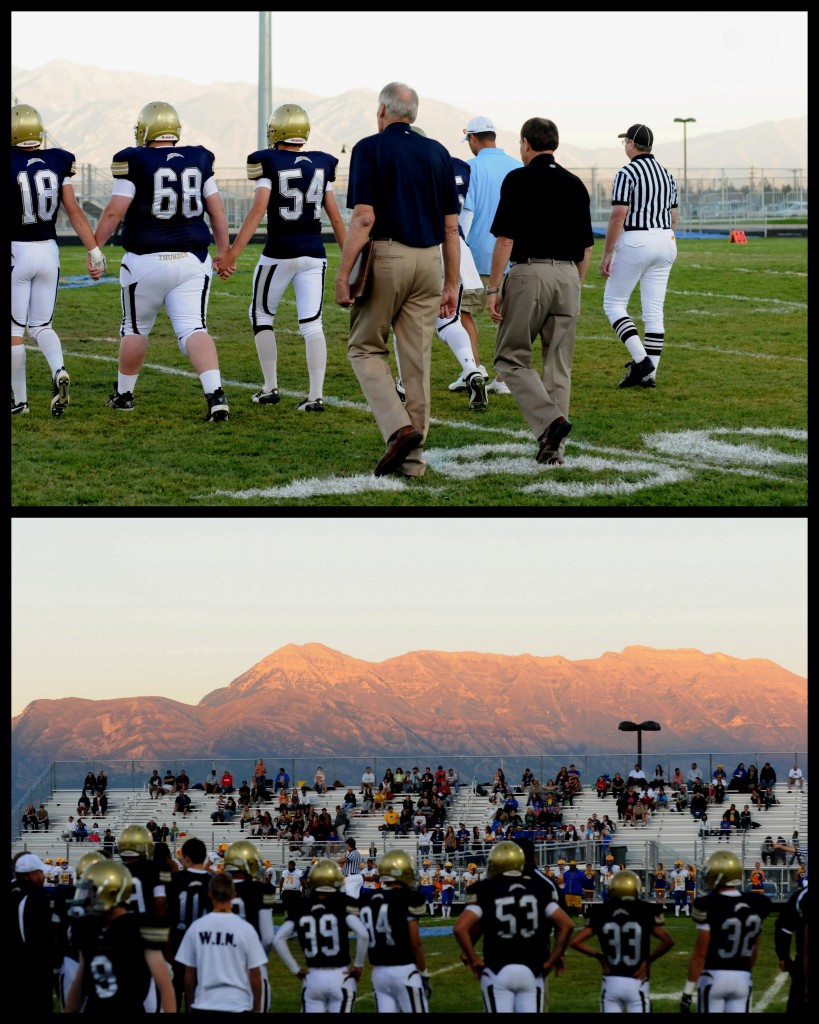 Lou became the Athletic Director at Lehi in 1991. In 1997 he was President of the Utah Interscholastic Athletic Administrator's Association. In 1998 he served as an Executive Board Member on the Utah State Athletic Directors' Council and received the Athletic Director of the year Distinguished Service Award from the Utah High School Activities Association. He was also presented with the Award of Merit from the National Interscholastic Athletic Director's Association. In 2003 he received the Meritorious Service Award from the UIAAA.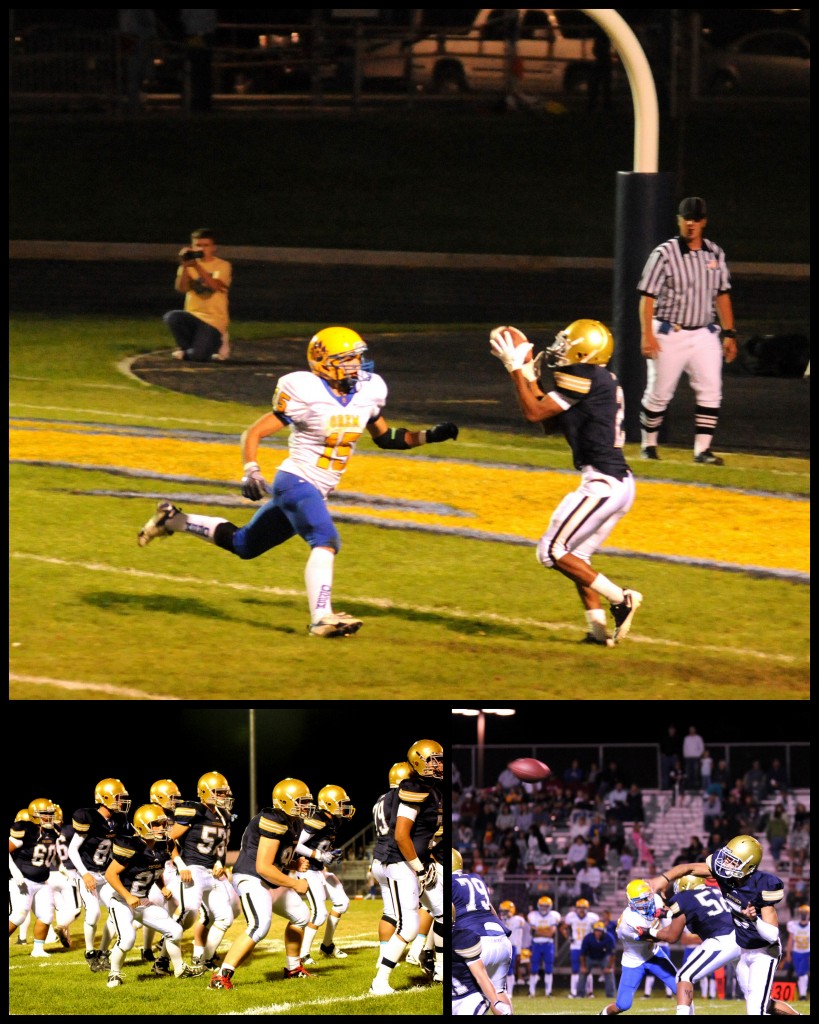 After several years of retirement, Lou was excited to join the staff of Westlake High School as the first Athletic Director and be a part of the opening of this amazing high school. He enjoyed working with the administration, the coaches, the Boosters and most of all, the athletes.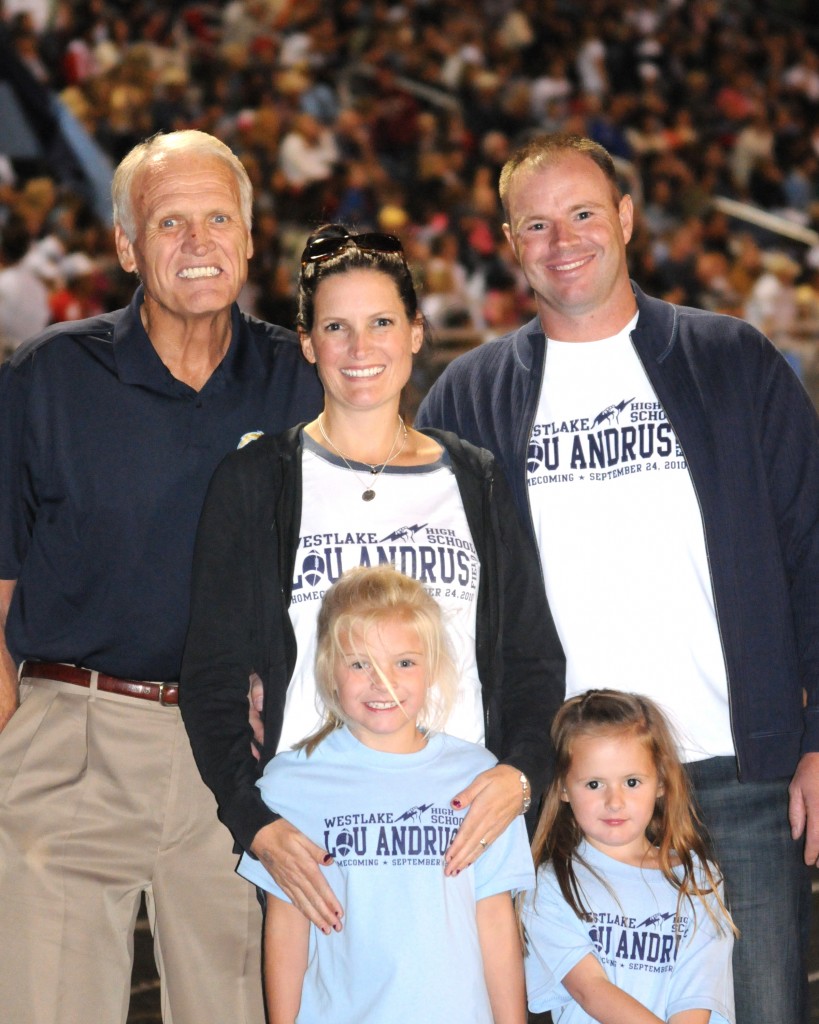 I am so glad we got to be part of such an amazing night for my dad. He really is an amazing and wonderful man.
If you could have something named after you, what would it be?
**** I'm adding these two pictures of my dad – young. This one from my Tom's
blog
…